Touch Icon Creator
It's easy to create your own original icon for your iPhone Home screen using this app.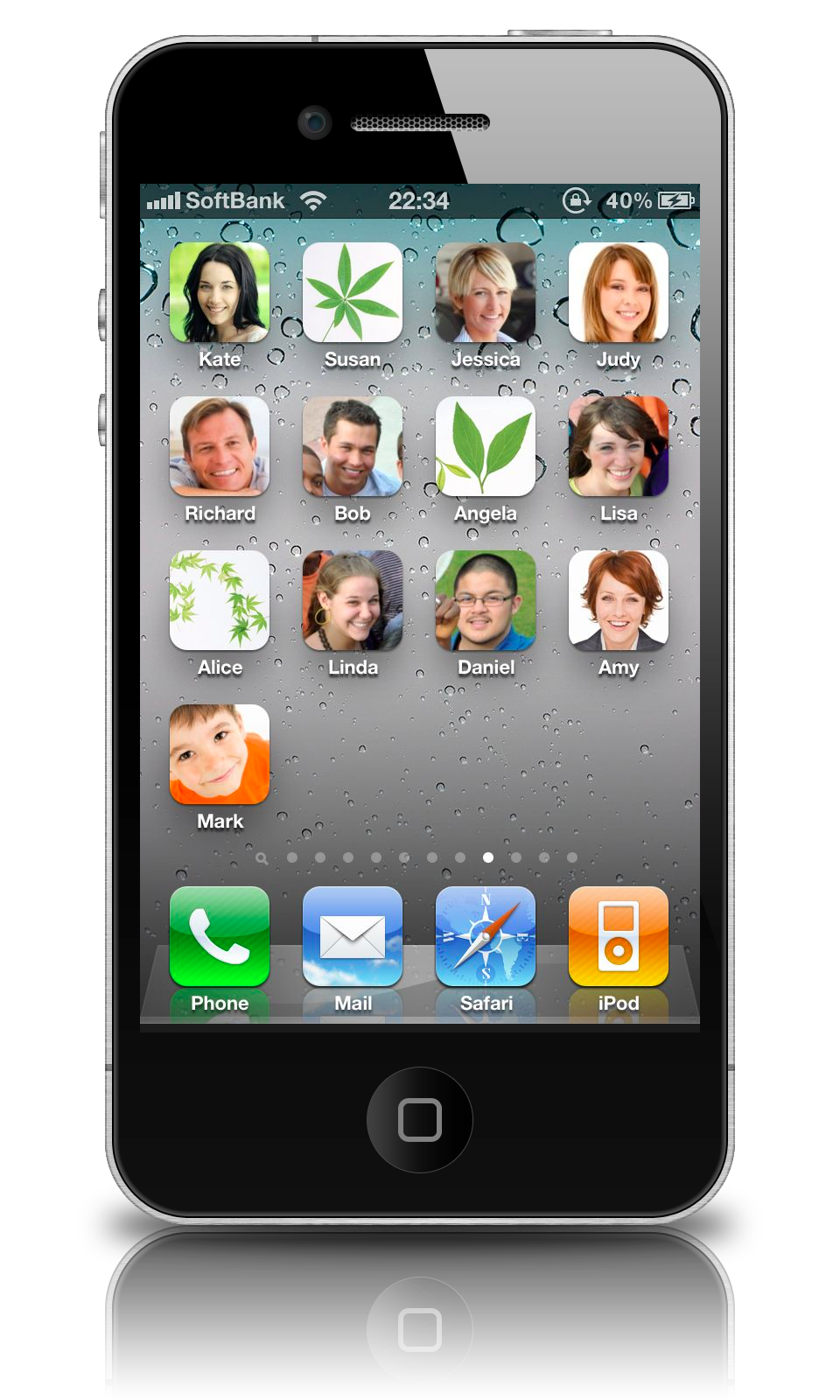 ---
IT'S REALLY EASY
Select a photo saved in your iPhone that you wish to use, and then choose the area you wish to make into the icon.
Enter the title and type (phone number, SMS, Email address, URL).
Tap the upload button.
When you upload the photo, Safari will launch, so follow instructions there to add the icon onto your Home screen.
You can create as many icons you as you like.
Go ahead and add icons of friends and family, or anything else you'd like on your Home screen!
---
WHY USE THIS APP?
Private information, such as phone numbers and Email addresses, are not transmitted to the site, so it is safer to use (only the icon image and title are actually sent).
Exclusive to this app, you can turn off the dialing confirmation dialog, allowing a smooth one-touch dialing from your custom icon (selectable via iPhone's Settings).
When you turn on the 'Use Proximity Censor' on the setting screen, even if the calling dialogue appears, just by holding the iPhone to the ear you can make a call.
---
** IMPORTANT **
Any custom icons created on your Home screen will become unusable if you uninstall this app.
The contents of a custom icon can't be changed once created. You need to delete the icon and create the icon again.
JavaScript is required to run this application.
It is usually enabled in the most of the cases but if the registration screen does not appear, please check Settings>Safari>JavaScript to make sure that JavaScript is enabled.