WebDial
WebDial is a simple dial application with a built-in web-browser. You can add your frequently used contacts and websites, which can then be conveniently accessed.


Available on the App Store (FREE!)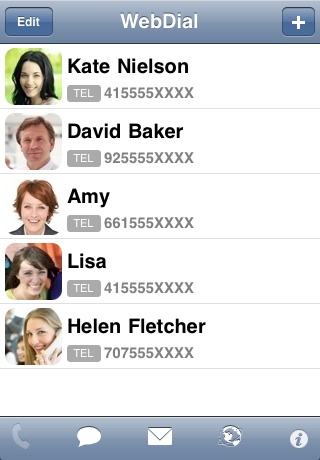 It is very easy to add new items. If you press the "+" icon in the upper right corner of the screen you can access the add-item screen. Select the type of item you'd like to add (phone number, SMS, e-mail address, URL), name the item, and input the information. If you use the contacts button you can add information from your Contact list. You can select pictures saved on your iPhone in order to create the icon. It is also possible to use a contact picture or a WebClip icon from a set URL.
This application uses a unique URL scheme and can add pages currently being viewed in Safari and other applications. Also, by using the three digit number assigned to an added item, you can launch WebDial from external applications.
---
Other features:
- Enable/disable the automatic rotation feature in the web-browser
- Enable/disable the confirmation dialog before dialing (in iPhone settings)
---
Note:
Initially a maximum of only 30 items can be added. You can remove this limitation by buying the "WebDial Expansion Pack" (After purchasing the "WebDial Expansion Pack" the maximum number of items will increase to 1000).
---
Screen Shots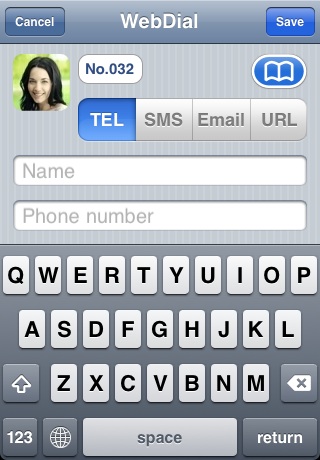 Edit Screen
---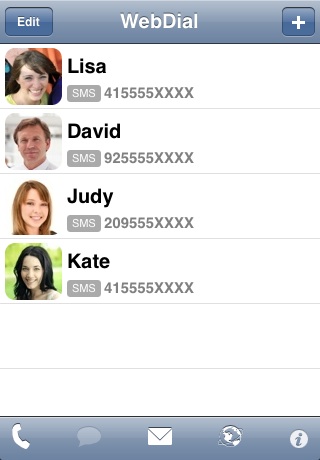 SMS/MMS
---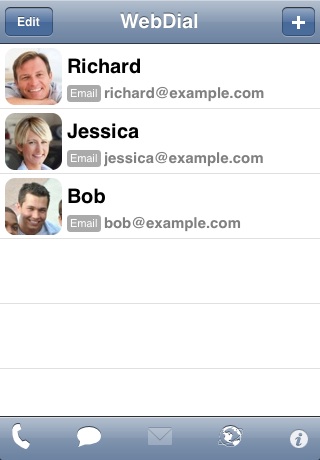 Email
---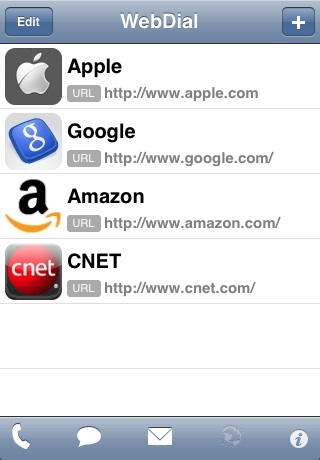 URL (Web site)